https://www.montpellier-tourisme.fr/geolocation.php
http://www.montpellier-france.com/geolocation/redirect
Montpellier City Card 24h
30, allée Jean de Lattre de Tassigny, 34000 MONTPELLIER (
show map
)
Category: City Card
Date: Sunday 1 jan 2012 - Saturday 31 Mar 2018
Free admission and discounts to discover Montpellier in total freedom.
FREE ADMISSION:
- Public transport in Montpellier ands its suburbs
- One free visit among the current program with the exception of the visits superior to 12€. The Historical Centre, the discovery of hidden treasures, unusual experiences, medieval strolls, you will be seduced by Montpellier with a guided tour!
Compulsory reservation in advance at the Tourist Office or by phone +33 4 67 60 60 60. Cancellation rights reserved (minimum 8 people).
- Audioguide (€70 deposit required).
- Serre Amazonienne and parc Zoologique du Lunaret
and: Musée du Vieux Montpellier, Pharmacie et Chapelle de la Miséricorde, Jardins du château de Flaugergues, Bowling de Montpellier and Centre commercial Odysseum with gift card of €5 + 1 shopping bag (only within the limit of available stock).

DISCOUNTS: from 10 to 50% in many places:
- Musée Fabre Montpellier Méditerranée Métropole: reduced rate for everyone, -€2/adult
- L'Atelier Musée Fernand Michel: -1€/adult
- Planétarium Galilée de Montpellier Méditerranée Métropole : -1€/adult, -0,50€/child
- Aquarium Mare Nostrum Montpellier Méditerranée Métropole: -20 %
- Goolfy : -€3/adult, -€1/child
- Petit train touristique: -€2/adult, -€1/child
- Montpellier City Tour: -2€/adult
- Mobilboard, segway visit: : -20% for 1 person and -50% for 4 people with City Card.
- Parcours gourmand with "Guide du Goût": -€5/adult
- Oculture, discovery trip on the area: -10%
- Le Boutik'R: -10%
- La Panier d'Aimé: -10% + a free tasting
- Aux Grands Vins de France: -10%
- Chocolats Thierry Papereux: -10%
- Club7: -10%
- By Coss Bar: -15%
- ACCRO'Parc and EXPLOR'Parc: -20%
- Réseau des musées d'archéologie et d'histoire: from -15 to -40 %.


SPECIAL OFFER: -10% if you buy your City Card online!

You will receive your Montpellier City Card when you present your reservation confirmation upon arrival at the Montpellier Tourist Office - 30, allée Jean de Lattre de Tassigny - 34000 Montpellier. Opening hours: October to June: 9:30 am - 6:00 pm Monday - Saturday ; July, August, September: 9:30 am - 7:30 pm Monday - Friday and 10:00 am - 5:00 pm Sunday and bank holidays all year. Closed on December 25th and Januray 1st.

The Montpellier City Card may not be exchanged or reimbursed. List of discounts and free admissions subject to change in 2016.
Book now - choose start date and product
About this activity
| | |
| --- | --- |
| Phone number (booking) | |
| E-mail (Organizer) | |
| Website | |
Distance: 692 meters
Charming 16th house ideally located in the heart of the old city. Sublime comfort can be found in this tastefully restored 16th century residence, featuring peaceful rooms and a spacious terrace.
Distance: 357 meters
Hotel 3*** superior, 45 rooms, built in 2011/2012 located in the town center near railway station and the main place of the town 'la Comedie'.
Distance: 356 meters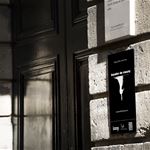 Situated in the historic centre of Languedoc's capital city of Montpellier, this 18th century townhouse combines the comfort of an upmarket guest house with the chic style of a boutique hotel. This exclusive Languedoc residence offers its guests truly unique accommodation in the south of France.