https://www.montpellier-tourisme.fr/geolocation.php
http://www.montpellier-france.com/geolocation/redirect
Balades commentées à Gyropode Segway
8, Rue de la Republique Pres de la gare SNCF Saint-Roch, 34000 Montpellier (
show map
)
Category: Activities
Date: Tuesday 29 nov 2016 - Saturday 30 Dec 2017
Venez découvrir ou redécouvrir le centre-ville de Montpellier à gyropode Segway pour une heure, voire plus, de pur plaisir!
Plusieurs programmes au choix:

- Le centre historique (1h ou 1h30) : découvrez l'Écusson et ses monuments historiques à gyropode Segway, L'Esplanade, le Corum, le Musée Fabre, les hôtels particuliers, le Peyrou, la Cathédrale Saint-Pierre, l'Opéra Comédie, la Place de la Comédie, et toutes les places typiques de l'Écusson.

- Les nouveaux quartiers (1h) : depuis la Place du Nombre d'Or, nous traversons tout Antigone jusqu'à l'Esplanade de l'Europe, qui domine le fleuve côtier le Lez, avec vue panoramique. Puis nous longeons la rive droite du Lez, jusqu'à la nouvelle Mairie. Visite du quartier Jacques Cœur, puis retour par la rive gauche du Lez, la nouvelle Faculté de sciences économiques.

- Balade de 2 heures où nous enchaînons les deux balades d'une heure : Centre historique (1h) et nouveaux quartiers (1h). Vous aurez un aperçu complet de la ville de Montpellier .

INFORMATIONS PRATIQUES :
Cette formule comprend une formation de 15 minutes, délivrée par un instructeur agréé Segway.
Nombre de participants : minimum 2, maximum 8 (en cas d'un nombre insuffisant de participants l'excursion sera annulée. Vous serez prévenu 48h avant par mail).
A partir de 14 ans et moins de 16 ans accompagnés d'un adulte.
Poids : 45kg mini et 120kg maxi.
Casques fournis.
Pauses photos prévues.
Lieu de rendez-vous : 8 rue de la République, Montpellier.
Non annulable non remboursable.
Merci de présenter votre document de confirmation pour effectuer la balade.
Book now - choose start date and product
| | | | |
| --- | --- | --- | --- |
| | Unfortunately, there was no availability on the chosen date. | | Book |
About this activity
| | |
| --- | --- |
| Phone number (booking) | |
| E-mail (Organizer) | |
Distance: 283 meters
City center hotel, 100m from railway station St-Roch, 35 renoved rooms,air conditioned, opened 24 hours, free wifi, double windows, canal satellite TV, possibility housing groups. A computer is available at the reception desk to check your mail and internet.
Distance: 570 meters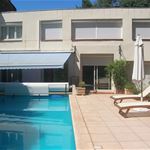 Cemaste Villa welcome you in quiet and peacefull environment. Two bedrooms in nice traditional house, located in the heart of Montpellier. Take advantage of the summer swimming-pool and garden. Next to railway station, tramway and shops.
Distance: 987 meters
Your Apart'hotel is in the heart of Antigone, the urban district renovated by renown architect Ricardo Bofill. It is located opposite the town hall, The Polygon, and is near Polygone shopping centre, Corum and an Olympic-size swimming pool.