https://www.montpellier-tourisme.fr/geolocation.php
http://www.montpellier-france.com/geolocation/redirect
Concert The Palata Singers
Eglise Notre Dame des Tables 43 rue de l'Aiguillerie , 34000 MONTPELLIER (
show map
)
Date: Saturday 21 oct 2017
Rendez-vous le lundi 3 août à Montpellier pour écouter le meilleur quartet en France : The Palata Singers ! Pour leur 45ème année de carrière le quatuor célèbrera son anniversaire en France ! Une musique aux influences africaines et nord-américaines teintée de blues, jazz et soul accompagnée de textes transmettant des valeurs d'espérance et de paix universelle.
INFORMATIONS
- Important: Les billets ne sont ni modifiables et ni remboursables.
- Frais de réservation en supplément (2 € pour les places à 20 € ; 1,50 € pour les places à 16 €).
- Tarif réduit : étudiant, chômeur. Attention un justificatif vous sera demandé.
- Gratuit pour les moins de 10 ans.
- Placement libre.
- Merci de vous présenter avec votre document de confirmation au lieu du concert 30 minutes avant le début de la soirée. Lieu : Eglise Notre-Dame-Des-Tables de Montpellier.
Street address 1
Eglise Notre Dame des Tables
Postal code
34000
City (address)
MONTPELLIER
Phone number (booking)
33 142776565
E-mail (Organizer)
euromusicproductions@gmail.com
Distance: 760 meters
Ideally located in the heart of the city, the former Regional headquarters has been completely restored, its Haussmann-style facade retained and transformed into the unique Appart-Hotel "Odalys City Les Occitanes".
Distance: 537 meters
In the very heart of town... 120 rooms situated only a few steps away from the famous Place de la Comedie and the Musée Fabre. The Cevennes region and the Camargue nature reserve are within easy reach and Spain is on our door step...
Distance: 96 meters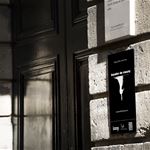 Situated in the historic centre of Languedoc's capital city of Montpellier, this 18th century townhouse combines the comfort of an upmarket guest house with the chic style of a boutique hotel. This exclusive Languedoc residence offers its guests truly unique accommodation in the south of France.