https://www.montpellier-tourisme.fr/geolocation.php
http://www.montpellier-france.com/geolocation/redirect
Concert "L'OPÉRA IMAGINAIRE" - Festival de Radio France
Location
: Gare/Centre ville/Corum
Opéra Comédie, 34000 MONTPELLIER (
show map
)
Extraits d'opéras de CASSANÉA DE MONDONVILLE - RAMEAU -CAMPRA - DAUVERGNE - DE BLAMONT - FRANCOEUR - MARAIS - LECLAIR - REBEL - DESTOUCHES - PIGNOLET DE MONTÉCLAIR - GERVAIS - LULLY - BERTIN DE LA DOUÉE
À partir des plus beaux moments du répertoire baroque français qu'il traverse avec bonheur avec Le Concert Spirituel depuis trente ans, Hervé Niquet reconstruit son opéra imaginaire ! Vous retrouverez l'intrigue de l'opéra baroque français : l'amoureuse éplorée, la tempête, le passage aux Enfers, descente des Dieux,… et les passages que vous aimez tant d'Armide de Lully, de Médée de Charpentier, de Sémélé de Marin Marais (Le Tremblement de terre), en passant par Le Carnaval de Venise de Campra. C'est toute la magie de l'opéra français à l'époque de Louis XIV qui éclatera… avec au passage des perles et découvertes inattendues !

À l'occasion de la création de son « Opéra imaginaire », Le Concert Spirituel invite à le rejoindre un jeune artiste issu d'une des meilleurs écoles d'art, les Beaux-Arts de Paris, pour un travail graphique/numérique inédit.


INFORMATION
Important: Les billets ne sont ni modifiables et ni remboursables.
Frais de réservation en supplément : entre 1 et 5 €/personne selon la catégorie choisie.
Tarif réduit : - de 27 ans, + de 60 ans, demandeurs d'emploi. ATTENTION : un justificatif vous sera demandé.

Merci de vous présenter avec votre document de confirmation au lieu du concert (Opéra Comédie) 1 heure avant le début de la soirée. Il vous sera remis en échange votre (vos) billet(s).
Les billets sont attribués par ordre de réservation.
Distance: 262 meters
Non-smoking boutique hotel in heart of the city, 100 meters away from Place de la Comédie, near the SNCF Saint Roch train station, Corum congress center and the Fabre Museum. Warm and refined atmosphere. We welcome you in this charming and quiet haven. Free phone and WIFI, TNTHD and 400 TV channels. In our deluxe rooms : coffee, tea , computer... Breakfast is served in the veranda, opened in summer.
Distance: 234 meters
Just a stone's throw from Place de la Comédie, the historical center, the Le Corum conference center, the train station and tram, and close to the Millénaire district, the Odysséum, Zénith, airport, arena and beaches. The hotel has 76 rooms with theatre and comedy-inspired decor. Opening April 2014.
Distance: 438 meters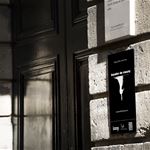 Situated in the historic centre of Languedoc's capital city of Montpellier, this 18th century townhouse combines the comfort of an upmarket guest house with the chic style of a boutique hotel. This exclusive Languedoc residence offers its guests truly unique accommodation in the south of France.