https://www.montpellier-tourisme.fr/geolocation.php
http://www.montpellier-france.com/geolocation/redirect
Concert "La Révolution d'Octobre" - Festival de Radio France
Location
: Gare/Centre ville/Corum
Opéra Berlioz / Le Corum, 34000 MONTPELLIER (
show map
)
Date: Tuesday 25 jul 2017
Dans le même programme se retrouvent trois figures de la musique russe du XXe siècle : Glière, Chostakovitch, Prokofiev.
En contraste, une suite de ballet satirique, féroce pour la bureaucratie soviétique, Le Boulon de Chostakovitch (interdite en 1931 par Staline), et la grande cantate destinée a célébrer les 20 ans de la Révolution russe, Octobre, de Prokofiev.


INFORMATION
Important: Les billets ne sont ni modifiables et ni remboursables.
Frais de réservation en supplément : entre 1 et 4 €/personne selon la catégorie choisie.
Tarif réduit : - de 27 ans, + de 60 ans, demandeurs d'emploi. ATTENTION : un justificatif vous sera demandé.

Merci de vous présenter avec votre document de confirmation au lieu du concert (Opéra Berlioz – Le Corum) 1 heure avant le début de la soirée. Il vous sera remis en échange votre (vos) billet(s).
Les billets sont attribués par ordre de réservation.
Distance: 799 meters
Renting his furnished tourism accommodation ; its charming furnished apartment 2 rooms – of 50m² – with its little private terrace in the historical center of Montpellier : "L'Appart en Ville"
Distance: 400 meters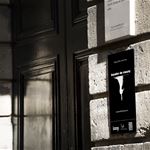 Situated in the historic centre of Languedoc's capital city of Montpellier, this 18th century townhouse combines the comfort of an upmarket guest house with the chic style of a boutique hotel. This exclusive Languedoc residence offers its guests truly unique accommodation in the south of France.
Distance: 529 meters
Located in the city centre, close to the Polygone shopping centre and the Corum conference centre and opera house, the Ibis Montpellier Centre offers easy access to beaches and the airport as well as the Odysseum entertainment centre and the Millenairearea.