https://www.montpellier-tourisme.fr/geolocation.php
http://www.montpellier-france.com/geolocation/redirect
French guided tour: "Jardin de la Reine" and "Jardin des Plantes"
30, allée Jean de Lattre de Tassigny, 34000 MONTPELLIER (
show map
)
Category:
Events, Guided tour
Date: Tuesday 25 jul 2017
- Friday 25 Aug 2017
French guided tour to discover Montpellier's historicals gardens.
INFORMATION
- Our visits start at the entrance of the Jardin de la Reine, rue du Jardin de la Reine. Appointment: 10 minutes before departure. Please note that you will have to present your booking confirmation before the beginning of the guided tour.
- Rate: free for children under 18 years with parent, professional guides and people who have bought the Montpellier City Card.
- Reduced rate: students, persons over 65 years, unemployed and disabled card holders. Warning!: for reduced rate you have to show your card.
- Refund (with your booking reference) at the latest 24hours before the departure of the visit.
- Cancellation rights reserved (minimum 8 persons).
- Internet sales are open until 1 hour before the guided tour, for a booking at the last minute call on +33 4 67 60 60 60. Payment required for reservation.
- Tour limited to 30 people.
Distance: 382 meters
In the very heart of town... 120 rooms situated only a few steps away from the famous Place de la Comedie and the Musée Fabre. The Cevennes region and the Camargue nature reserve are within easy reach and Spain is on our door step...
Distance: 356 meters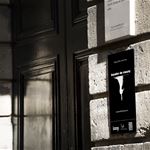 Situated in the historic centre of Languedoc's capital city of Montpellier, this 18th century townhouse combines the comfort of an upmarket guest house with the chic style of a boutique hotel. This exclusive Languedoc residence offers its guests truly unique accommodation in the south of France.
Distance: 98 meters
Just a stone's throw from Place de la Comédie, the historical center, the Le Corum conference center, the train station and tram, and close to the Millénaire district, the Odysséum, Zénith, airport, arena and beaches. The hotel has 76 rooms with theatre and comedy-inspired decor. Opening April 2014.