https://www.montpellier-tourisme.fr/geolocation.php
http://www.montpellier-france.com/geolocation/redirect
Bicycle taxi: guided tour (30min)
Place de la Comédie Devant l'Office de Tourisme, 34000 MONTPELLIER (
show map
)
Date: Thursday 23 nov 2017
- Saturday 30 Dec 2017
You don't have a lot of time to explore the city? Choose a guided tour of 30 minutes with HappyMoov! €8/ person for a full overview of the city center! (only for 2 people)
The Happymoov project was to offer an alternative transportation, convenient, fast, quiet and environmentally close to Montpellier's population. Our network is for 8 years and carries you today in 19 cities in France.

Explore other Montpellier with a guided tour of one hour. Your driver will discover the famous monuments and places to sample the local produce.

Discover: place de la Comedie, Esplanade Charles de Gaulle, Musee Fabre, Castellanes halls, Ste Anne, Hotel St Come ...
Discoveries of the stops in order to enjoy the view and discovery!
Guided tour by the driver and with digital media.

Moving through our City Cruisers allows you to take a real look at the city, peace of mind and without CO2 emissions.


INFORMATION
Non-cancellable, non-refundable.
Private visit only for 2 adults (children are free up to 10 years, maximum 2 children per city cruisers)
Appointment 10 minutes before departure at the Tourist Office, Place de la Comedie (possibility to pick you up at your hotel with supplement, by phone:+ 33(0)7 88 07 71 67).
Thank you to print and present your booking document the day of the course.
Distance: 944 meters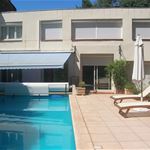 Cemaste Villa welcome you in quiet and peacefull environment. Two bedrooms in nice traditional house, located in the heart of Montpellier. Take advantage of the summer swimming-pool and garden. Next to railway station, tramway and shops.
Distance: 250 meters
The Grand Hôtel du Midi, renovated in 2015, can offer you 44 cosy contemporary rooms with a welcoming atmosphere, where it feels good to snuggle up after a day of exploring the town or working hard.
Distance: 368 meters
City center hotel, 100m from railway station St-Roch, 35 renoved rooms,air conditioned, opened 24 hours, free wifi, double windows, canal satellite TV, possibility housing groups. A computer is available at the reception desk to check your mail and internet.