https://www.montpellier-tourisme.fr/geolocation.php
http://www.montpellier-france.com/geolocation/redirect
French guided tour "Opéra Comédie"
Location
: Gare/Centre ville/Corum
30, allée Jean de Lattre de Tassigny, 34000 MONTPELLIER (
show map
)
Category:
Events, Guided tour
Date: Monday 20 nov 2017
- Friday 12 Jan 2018
French guided tour: visit the Comédie Opera! From the foyer to the backstage, get into this italian style theatre. A stage manager and one of our guides will make you discover the auditorium, with its gilts and velvet seats.
INFORMATION
- Our visits start at the Tourist Office- Outside beside Esplanade Charles-de-Gaulle. Appointment: 10 minutes before departure. Please note that you will have to present your booking confirmation before the beginning of the guided tour.
- Rate: free for children under 18 years with adult (only for family members), professional guides and people who have bought the Montpellier City Card.
- Reduced rate: students, persons over 65 years, unemployed and disabled card holders. Warning!: for reduced rate you have to show your card.
- Refund (with your booking reference) at the latest 24hours before the departure of the visit.
- Internet sales are open until 1 hour before the guided tour, for a booking at the last minute call on +33 4 67 60 60 60. Payment required for reservation.
- Cancellation rights reserved (minimum 8 persons).
- Tour limited to 30 people.
Distance: 313 meters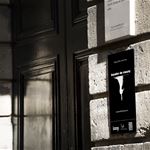 Situated in the historic centre of Languedoc's capital city of Montpellier, this 18th century townhouse combines the comfort of an upmarket guest house with the chic style of a boutique hotel. This exclusive Languedoc residence offers its guests truly unique accommodation in the south of France.
Distance: 428 meters
The Pullman Montpellier Centre is located in the town centre, just 15 minutes from the international airport and 5 minutes from the TGV railway station. Imagine a place that opens up to you, where each space offers comfort and top quality services. A 4-star hotel with a quiet and cosy atmosphere, where the soft and harmonious furnishings afford a feeling of serenity and relaxation throughout your stay
Distance: 406 meters
Hotel 3*** superior, 45 rooms, built in 2011/2012 located in the town center near railway station and the main place of the town 'la Comedie'.