https://www.montpellier-tourisme.fr/geolocation.php
http://www.montpellier-france.com/geolocation/redirect
French guided tour: "Dans les coulisses de l'Agora"
30, allée Jean de Lattre de Tassigny , 34000 MONTPELLIER (
show map
)
Category:
Events, Guided tour
Date: Wednesday 25 oct 2017
- Thursday 8 Feb 2018
French guided tour. Discover the Agora, international Dance city, a building of the XVIIth century, located in th centre town. Discover the history of Agora.
INFORMATION
- Our visits start at the Agora, 18 rue Ste-Ursule, tramway 1, stop Louis Blanc. Please note that you will have to present your booking confirmation before the beginning of the guided tour.
- Rate: free for children under 18 years with parent, professional guides and people who have bought the Montpellier City Card.
- Reduced rate: students, persons over 65 years, unemployed and disabled card holders. Warning!: for reduced rate you have to show your card.
- Refund (with your booking reference) at the latest 24hours before the departure of the visit.
- Internet sales are open until 1 hour before the guided tour, for a booking at the last minute call on +33 4 67 60 60 60. Payment required for reservation.
- Cancellation rights reserved (minimum 8 persons).
- Tour limited to 15 people.
Distance: 256 meters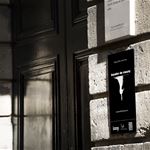 Situated in the historic centre of Languedoc's capital city of Montpellier, this 18th century townhouse combines the comfort of an upmarket guest house with the chic style of a boutique hotel. This exclusive Languedoc residence offers its guests truly unique accommodation in the south of France.
Distance: 460 meters
Member of the prestigious Intercontinental Hotel Group, the Crowne Plaza Montpellier Corum**** is ideally located in front of the Conference Centre Le Corum with a direct sky bridge access, and only a 4 minute walk from place de la Comedie.
Distance: 932 meters
City center hotel, 100m from railway station St-Roch, 35 renoved rooms,air conditioned, opened 24 hours, free wifi, double windows, canal satellite TV, possibility housing groups. A computer is available at the reception desk to check your mail and internet.