https://www.montpellier-tourisme.fr/geolocation.php
https://www.montpellier-france.com/geolocation/redirect
French guided tour - Faculty of Medicine : historical place
Location
: Gare/Centre ville/Corum
30, allée Jean de Lattre de Tassigny, 34000 MONTPELLIER (
show map
)
Category:
Events, Guided tour
Date: Tuesday 27 feb 2018
- Saturday 30 Jun 2018
French guided tour to discover the Faculty of Medicine.
The Montpellier Tourist Office invites you to join an exclusive tour of the western world's oldest medical school still in use, formerly a medieval monastery then an Episcopal palace and now the present medical school. Your guide will then take you to the heart of a remarkable site: the "conservatory of anatomy" which has a series of displays describing the human body in the style of a 19th century cabinet of curiosities. Discover the Salle Delmas-Orfila-Rouvière and its outstanding anatomical collection.

Duration: 2 hours. The tour is not accessible to disabled people.
Visiting time of Anatomy Conservatory: 20 minutes.
From 12 years old.


INFORMATION
- Our visits start at the Faculty of Medicine, 2 rue de l'Ecole de Médecine. Appointment: 10 minutes before departure. Forbidden to children under 12 years old and pregnant women. Please note that you will have to present your booking confirmation before the beginning of the guided tour.
- Rate: free for children from 12 to 18 years with parent, professional guides.
- Reduced rate: students, persons over 65 years, unemployed and disabled card holders. Warning!: for reduced rate you have to show your card.
- Refund (with your booking reference) at the latest 24hours before the departure of the visit.
- Internet sales are open until 1 hour before the guided tour, for a booking at the last minute call on +33 4 67 60 60 60. Payment required for reservation.
- Cancellation rights reserved (minimum 8 persons).
- Tour limited to 18 people.
Distance: 468 meters
Ideally located in the heart of the city, the former Regional headquarters has been completely restored, its Haussmann-style facade retained and transformed into the unique Appart-Hotel "Odalys Prestige les Occitanes".
Distance: 356 meters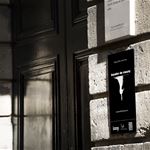 Situated in the historic centre of Languedoc's capital city of Montpellier, this 18th century townhouse combines the comfort of an upmarket guest house with the chic style of a boutique hotel. This exclusive Languedoc residence offers its guests truly unique accommodation in the south of France.
Distance: 819 meters
In the heart of Montpellier, 5 minutes walking distance from the congress centre (le Corum) and the famous place de la Comédie. This cosy hotel, in a very quiet place (quartier les Aubes) has its own private garage. Hotel with air-conditining.