https://www.montpellier-tourisme.fr/geolocation.php
http://www.montpellier-france.com/geolocation/redirect
Visit Montpellier - Guided city tour in English : "Wine Testing in the historical center"
Location
: Gare/Centre ville/Corum
30 allée Jean de Lattre de Tassigny, 34000 MONTPELLIER (
show map
)
Category:
Guided tour, Events
Date: Thursday 27 jul 2017
- Thursday 14 Sep 2017
Take a cool evening visit into the heart of Montpellier's historical centre to discover the city's main attractions. Following the tour, enjoy a wine tasting with a professional at l'Atelier de la Canourgue.
You don't access to Mikvé and Triumphal Arch.


INFORMATION
- Our visit start at the Tourist Office of Montpellier - in the garden. Appointment: 10 minutes before departure. Please note that you will have to present your booking confirmation before the beginning of the guided tour.
- Rate: free for children under 18 years, professional guides.
- Reduced rate: students, persons over 65 years, unemployed and disabled card holders. Warning!: for reduced rate you have to show your card.
- Refund (with your booking reference) at the latest 24hours before the departure of the visit.
- Cancellation rights reserved (minimum 8 persons).
- Internet sales are open until 1 hour before the guided tour, for a booking at the last minute call on +33 4 67 60 60 60.
- Tour limited to 30 people.

**Drink with responsability**
Distance: 341 meters
Located in the city centre, close to the Polygone shopping centre and the Corum conference centre and opera house, the Ibis Montpellier Centre offers easy access to beaches and the airport as well as the Odysseum entertainment centre and the Millenairearea.
Distance: 432 meters
The Best Western Comédie Saint Roch*** hotel was completely renovated in 2017. It is located opposite to the "Montpellier Saint Roch" train station and near public transport. Take a break in our hotel. It will be the beginning of an enjoyable journey.
Distance: 936 meters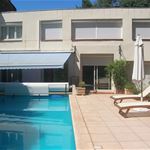 Cemaste Villa welcome you in quiet and peacefull environment. Two bedrooms in nice traditional house, located in the heart of Montpellier. Take advantage of the summer swimming-pool and garden. Next to railway station, tramway and shops.