https://www.montpellier-tourisme.fr/geolocation.php
http://www.montpellier-france.com/geolocation/redirect
French guided tour - Special visit for children "Cache-cache dans la ville avec Frédéric Bazille"
Location
: Gare/Centre ville/Corum
30 allée Jean de Lattre de Tassigny, 34000 MONTPELLIER (
show map
)
Category:
Events, Guided tour
Date: Friday 27 oct 2017
- Wednesday 3 Jan 2018
French guided tour for children with their parents.
A special visit for children and their parents to discover Montpellier with Frédéric Bazille!

Children (7 to 11 years old)

Rate: €14 for 1or 2 children and 1 adult.
Duration: 2 hours



INFORMATIONs
- Our visit start at the Tourist Office of Montpellier - Outside beside Esplanade Charles-de-Gaulle.
Please note that you will have to present your booking confirmation before the beginning of the guided tour.
- Package for 1or 2 children and 1 adult, for 3 or 4 children, you will have to book for a second adult.
- Refund (with your booking reference) at the latest 24hours before the departure of the visit.
- Cancellation rights reserved (minimum 8 persons).
- Internet sales are open until 1 hour before the guided tour, for a booking at the last minute call on +33 4 67 60 60 60.
- Tour limited to 30 people.
Distance: 432 meters
The Best Western Comédie Saint Roch*** hotel was completely renovated in 2017. It is located opposite to the "Montpellier Saint Roch" train station and near public transport. Take a break in our hotel. It will be the beginning of an enjoyable journey.
Distance: 356 meters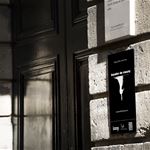 Situated in the historic centre of Languedoc's capital city of Montpellier, this 18th century townhouse combines the comfort of an upmarket guest house with the chic style of a boutique hotel. This exclusive Languedoc residence offers its guests truly unique accommodation in the south of France.
Distance: 936 meters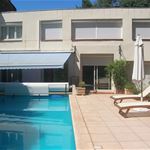 Cemaste Villa welcome you in quiet and peacefull environment. Two bedrooms in nice traditional house, located in the heart of Montpellier. Take advantage of the summer swimming-pool and garden. Next to railway station, tramway and shops.