https://www.montpellier-tourisme.fr/geolocation.php
http://www.montpellier-france.com/geolocation/redirect
French guided tour: Street Art, zoom on the banks of Verdanson
Location
: Gare/Centre ville/Corum
30 allée Jean de Lattre de Tassigny, 34000 MONTPELLIER (
show map
)
Category:
Guided tour, Events
Date: Friday 28 jul 2017
- Wednesday 27 Sep 2017
French guided tour to discover origins of Street-Art with a course dedicated to graffiti.
Come to discover more in detail the origins of the street-art through a route exclusively dedicated to the graffiti. To the program: the quays of Verdanson, passage in the district of the Fine arts and the meeting with a gallery owner.
INFORMATION
- Our visits start at the tramway stop "les Aubes". Appointment: 10 minutes before departure. Please note that you will have to present your booking confirmation before the beginning of the guided tour.
Allow 1 tram ticket for travel this route.
- Rate: free for children under 18 years with adult (only for family members), professional guides and people who have bought the Montpellier City Card.
- Reduced rate: students, persons over 65 years, unemployed and disabled card holders. Warning!: for reduced rate you have to show your card.
- Refund (with your booking reference) at the latest 24hours before the departure of the visit. The Tourist Office can cancelled the guided tour in case of inclement weather.
- Internet sales are open until 1 hour before the guided tour, for a booking at the last minute call on +33 4 67 60 60 60. Payment required for reservation.
- Cancellation rights reserved (minimum 8 persons).
- Tour limited to 30 people.
Distance: 702 meters
Ideally located in the heart of the Montpellier life, the hotel le Strasbourg** of Montpellier enables you to view the major city events and to make the most of the city's infrastructures in a radius of 10 km, next to the railway station (only 350m).
Distance: 356 meters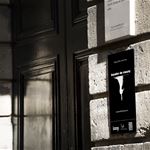 Situated in the historic centre of Languedoc's capital city of Montpellier, this 18th century townhouse combines the comfort of an upmarket guest house with the chic style of a boutique hotel. This exclusive Languedoc residence offers its guests truly unique accommodation in the south of France.
Distance: 432 meters
The Best Western Comédie Saint Roch*** hotel was completely renovated in 2017. It is located opposite to the "Montpellier Saint Roch" train station and near public transport. Take a break in our hotel. It will be the beginning of an enjoyable journey.