https://www.montpellier-tourisme.fr/geolocation.php
http://www.montpellier-france.com/geolocation/redirect
Concert de Noël avec A Portée d'Arts
Enclos Saint-François Salle Sainte-Cécile 14, avenue de Castelnau, 34000 MONTPELLIER (
show map
)
A Portée d'Arts vous convie à un concert de Noël dans la salle Sainte-Cécile. Musique baroque et médiévale, cantiques populaires de Noël, réservez vite tarif unique 10 €.
Entourée de Nicolas Munoz au violoncelle et d'Ondrej Jaluvka à la guitare et à l'archiluth la soprano Kamala Calderoni interprètera des cantiques populaires de Noël ainsi que des œuvres des périodes médiévale et baroque.

Il s'agira d'un concert participatif, festif, où le public sera invité à chanter après une séance d'initiation…Les artistes souhaitant partager ainsi un moment de réjouissance, d'épanouissement et d'harmonie de la période de Noël.
A portée d'Arts offrira un vin chaud à l'issue du concert avec quelques friandises de Noël !



INFORMATION
Billets non-annulable, non-remboursable
Merci d'imprimer votre document de confirmation de réservation et le présenter à l'entrée pour assister au concert.
Lieu : Salle Sainte-Cécile - Enclos Saint-François - 14, avenue de Castelnau - Montpellier
Tram : ligne 2 station Jeu de Mail des Abbés
Parking gratuit sur place.
Street address 1
Enclos Saint-François
Postal code
34000
City (address)
MONTPELLIER
Phone number (booking)
33 615312109
E-mail (Organizer)
aporteedarts@gmail.com
Distance: 453 meters
Pénétrez dans cet hôtel particulier languedocien, héritage du 18ème siècle. Depuis lors, ce lieu a été habité sans interruption par la famille du Comte Vivier de Châtelard. Devenu un hôtel de charme, il a été restauré avec goût. Ses murs épais conservent à la maison toute son intimité.
Distance: 922 meters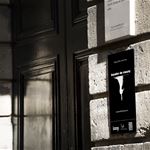 Situated in the historic centre of Languedoc's capital city of Montpellier, this 18th century townhouse combines the comfort of an upmarket guest house with the chic style of a boutique hotel. This exclusive Languedoc residence offers its guests truly unique accommodation in the south of France.
Distance: 838 meters
Member of the prestigious Intercontinental Hotel Group, the Crowne Plaza Montpellier Corum**** is ideally located in front of the Conference Centre Le Corum with a direct sky bridge access, and only a 4 minute walk from place de la Comedie.